From the Head's Desk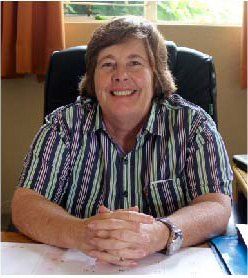 Education is a key enabler for our future generations. Through education, we ensure that our students emerge with the skills and character required for continued progress in life. We have a strong and forward-looking education system at Watershed College, guided by Christian ethos. We keep our education system relevant through continued refinement and improvement. At Watershed College, we seek to provide our students with an opportunity to innovate and create.
We want students to question, explore and experiment; independently and creatively. Our curriculum helps the students to explore the world around them and learn to apply knowledge. The students are offered opportunities to ask questions, look for answers, make choices, and learn to live with the consequences of their decisions. This is education at its best – equipping our students to face the future with confidence and fortitude.
Vision & Mission
Our vision is to be the leading, most preferred and internationally acclaimed educational institution in Zimbabwe, producing world-class high school and agricultural graduates.
>
WHY Watershed?
Watershed College Is designed to provide students with the necessary education, to equip them for their future roles in the development of the nation. The aim of the College is to combine the opportunities for high academic achievement, with vocational expertise.
>
Boarding Facilities
The hostel is the centre of a student's life. It is a home away from home for the boys and girls, a place where self-discipline, tolerance, solidarity, loyalty, leadership and lifelong friendships are cultivated. There is also the opportunity to develop character, as the students learn to manage their time and studies, and to live responsibly and respectfully with each other.
>
Watershed College - " A school that captures the rustic simplicity of the natual woodlands and whose tradition is steeped in self-discipline, self-esteem, commitment, integrity and, of course, academic and sporting excellence..."