From the Head's Desk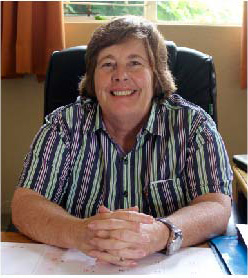 Greetings and a very warm welcome to you all as new members of the Watershed College body and family.
We look forward to the uniqueness and talents both as individuals and as a group that you will all bring to this body, ultimately for the fulfillment of God's purpose.
When I reflect on that purpose and its various dimensions, I come to the conclusion that it is fundamentally about building a good character based on the example of Jesus Christ and God's word in Prov 22:1 which states: A good name is more desirable than great riches; to be esteemed is better than silver and gold.
Vision & Mission
Our vision is to be the leading, most preferred and internationally acclaimed educational institution in Zimbabwe, producing world-class high school and agricultural graduates.
>
WHY Watershed?
Watershed College Is designed to provide students with the necessary education, to equip them for their future roles in the development of the nation. The aim of the College is to combine the opportunities for high academic achievement, with vocational expertise.
>
Boarding Facilities
The hostel is the centre of a student's life. It is a home away from home for the boys and girls, a place where self-discipline, tolerance, solidarity, loyalty, leadership and lifelong friendships are cultivated. There is also the opportunity to develop character, as the students learn to manage their time and studies, and to live responsibly and respectfully with each other.
>
Watershed College - " A school that captures the rustic simplicity of the natual woodlands and whose tradition is steeped in self-discipline, self-esteem, commitment, integrity and, of course, academic and sporting excellence..."